The European Union is challenged with the increasing global consumption, growing pressure on resources as well as the uncertainty of critical raw materials. Coupled with the goal to become the world's first climate-neutral continent by 2050 there is an urgent need to decouple economic growth from resource use and to ensure a swift transition to circular solutions.

The project "CIRCULAR FOAM - Systemic expansion of territorial CIRCULAR Ecosystems for end-of-life FOAM" will develop and demonstrate all technological steps required to achieve circularity of plastics in post-consumer applications, using the example of rigid PU foams used as insulation in refrigerators and construction.
The CIRCULAR FOAM consortium is composed of all actors required to close the circular value chain (process industries, manufacturing, waste management, technology providers, incl. also research partners, logistics, social scientists and economists working with the public sector and citizens).
The resulting systematic approach will be implemented in three pilot regions (North Rhine-Westphalia/DE, Silesia/PL and Greater Amsterdam region/NL). The results will include recommendations for further replication in Europe.
The waste streams will be upcycled chemically, which means that they will be valorised to become new virgin-equivalent feedstock for the chemical industry to produce new high-performance plastics. In this way, it will become possible to replace limited fossil-based resources by the renewable waste-based ones, thus not only reducing waste, but also becoming more sustainable and making a step forward to climate neutrality.
Project duration: 1st October 2021 - 30th September 2025 (48 months)
Budget: 19.192.150 €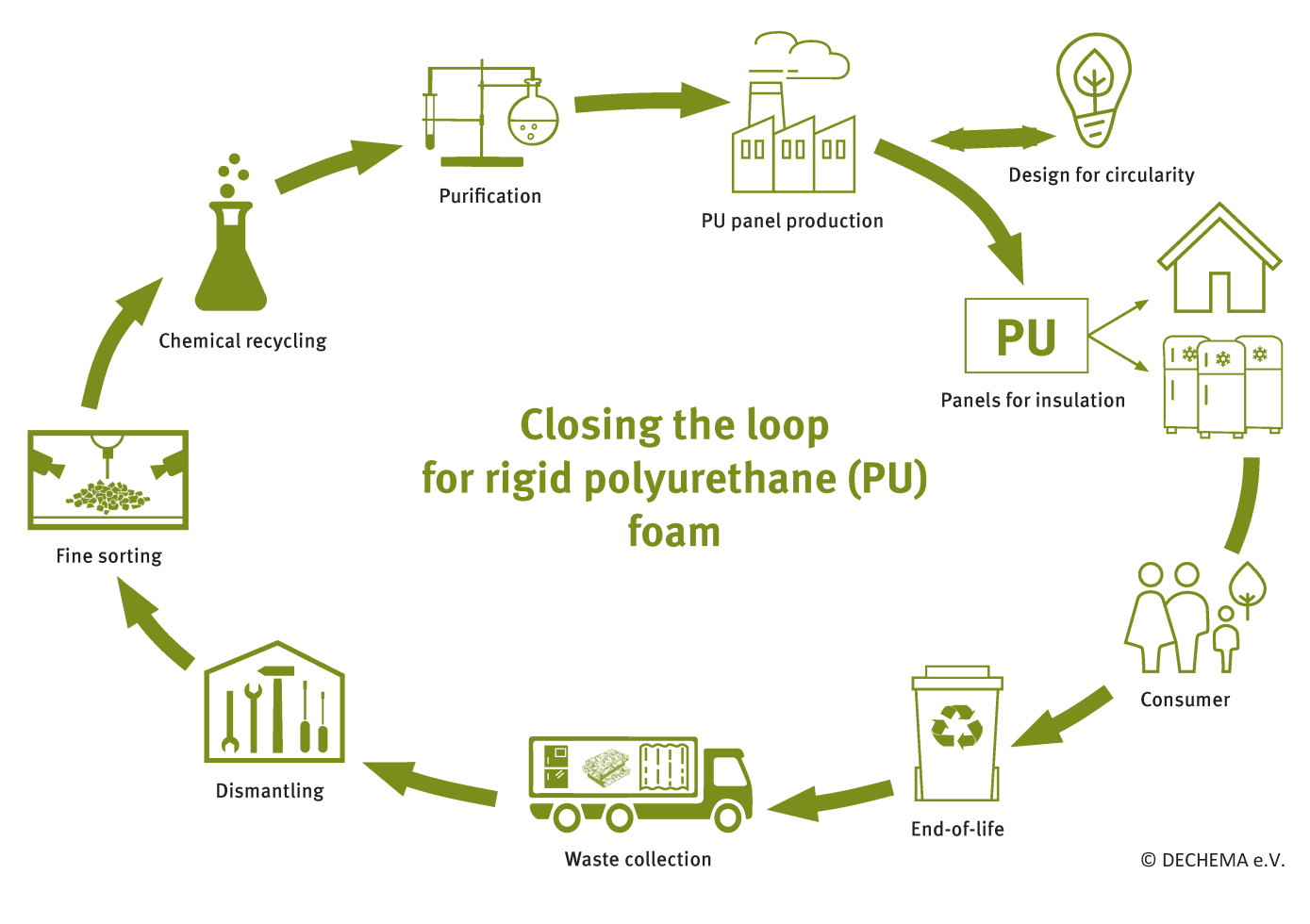 Circular value chain of polyurethane
Regional systemic solution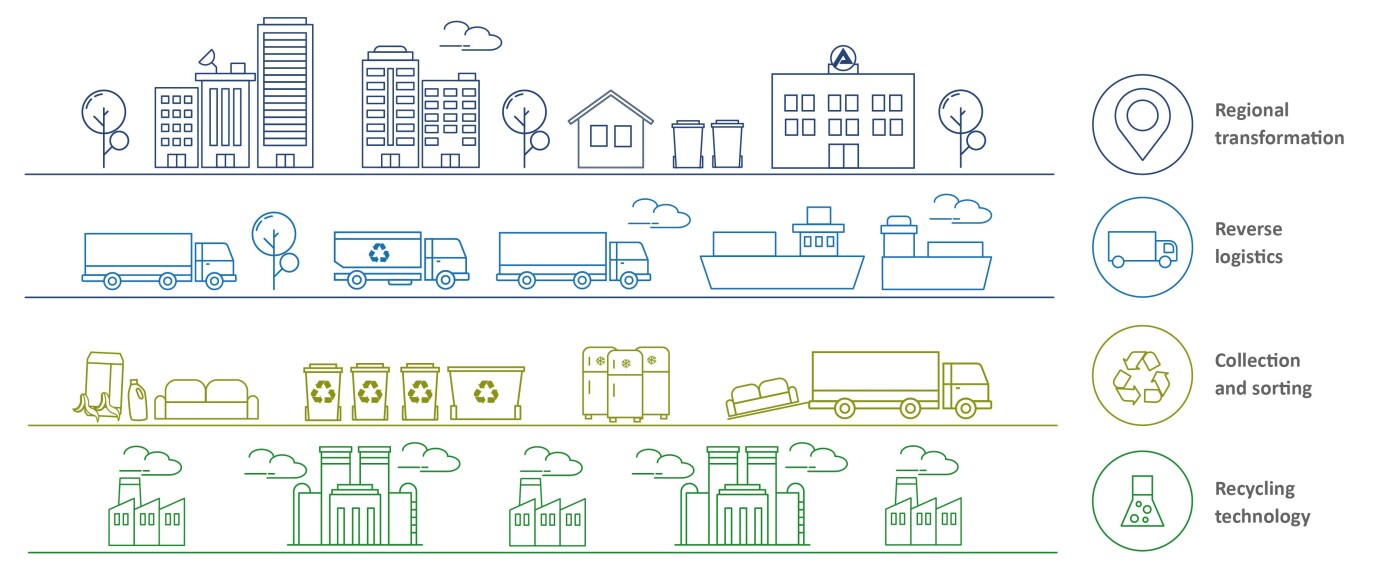 © Covestro Deutschland AG
Levels of the value chain: collaboration with urban stakeholders and infrastructure, logistics and waste mining in urban areas, waste collection and sorting, technology development and demonstration in laboratory and within industrial plants